President Donald Trump Receives Royal Greeting in Riyadh, Saudi Arabia
A very impressive and warm royal greeting awaited President Donald J. Trump and First Lady Melania Trump on Saturday after they touched down in Saudi Arabia. This is indeed a momentous occasion for our President since it marks the first overseas visit of his presidency.
If first impressions speak volumes about the President's administration policy priorities, President Trump chose the best foreign country for his first visit. No other president in our history has ever chosen the Kingdom for their initial foray and it's a testament that President Trump is moving forward to address the major issues affecting the United States people with a head-on approach.
President Trump and First Lady Melania Trump were greeted on the tarmac by King Salman and walked them back to the terminal on a red carpet flanked by Saudi military. A brief ceremony was held before President Trump's motorcade left the airport.
Hopes of resetting the strained Saudi relationship that followed President Obama's low-key reception last year seems well on the way to being another success in President Trump's administrative accomplishments. Morale of the President's visit was high as American and Saudi flags lined the highways of the country's capital Riyadh.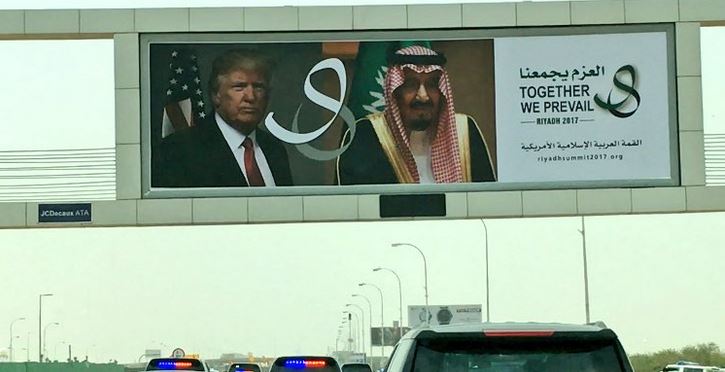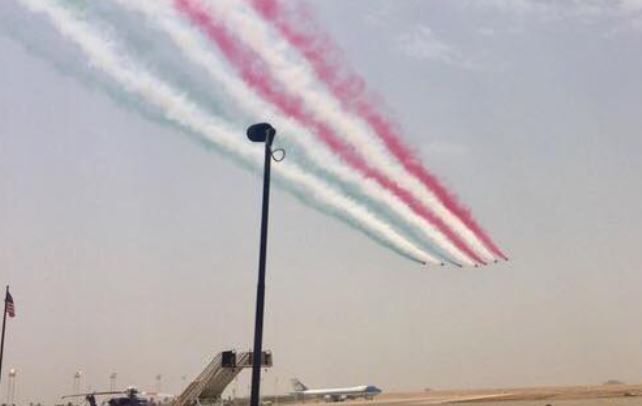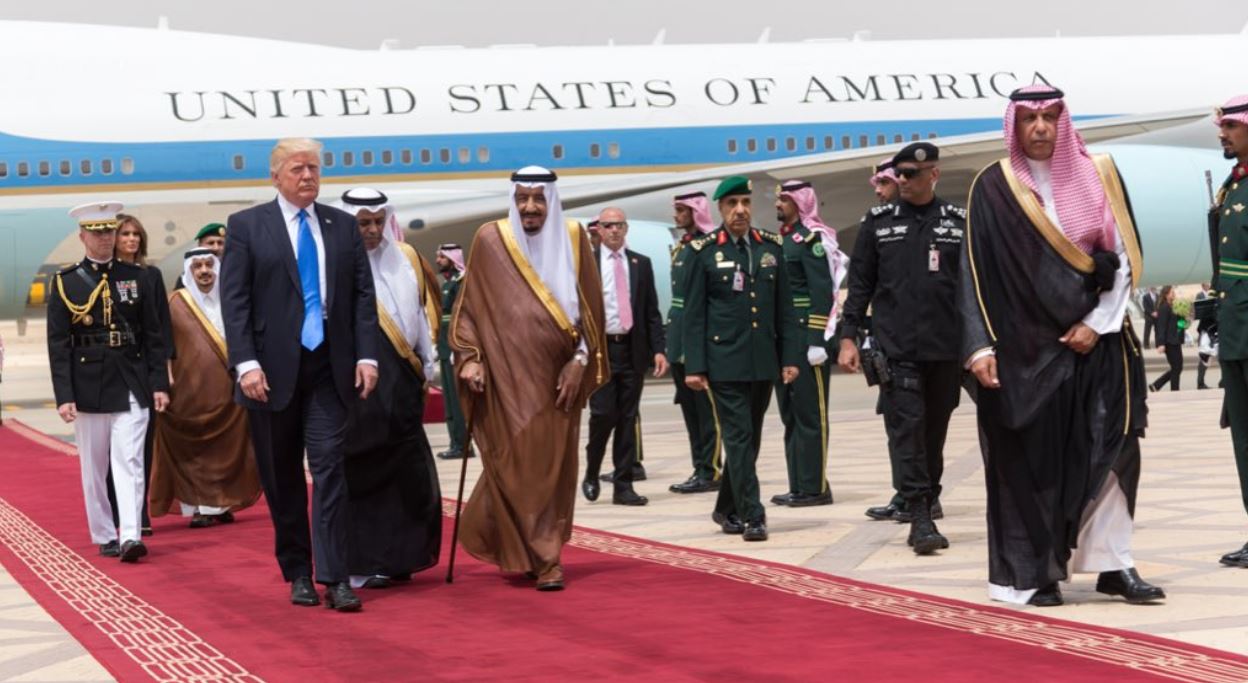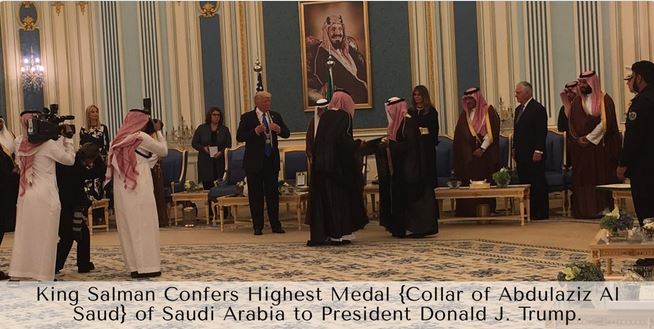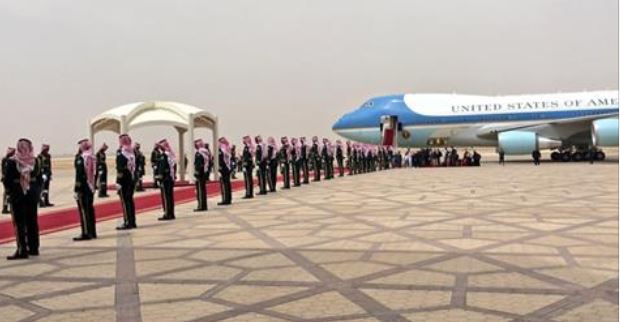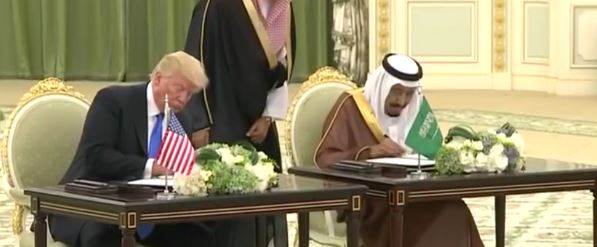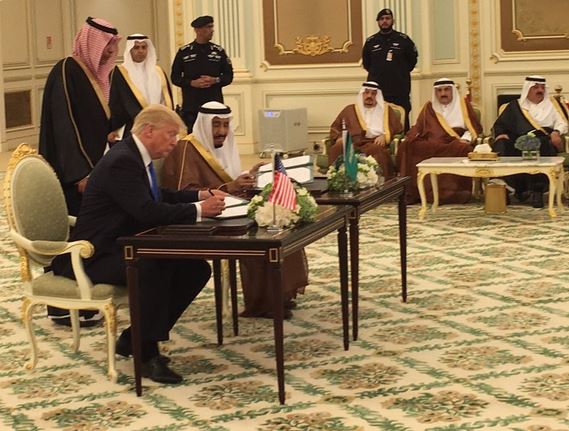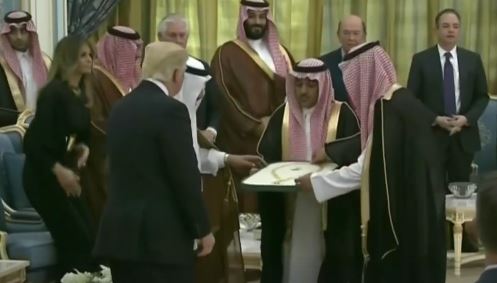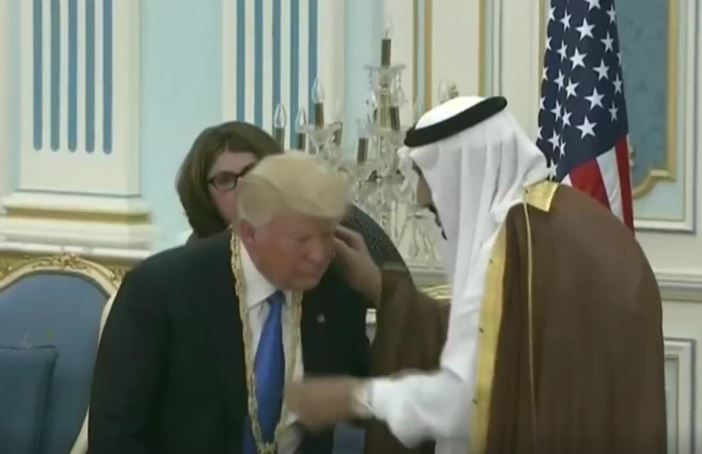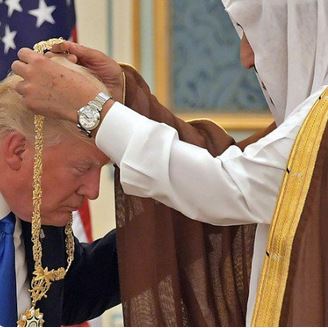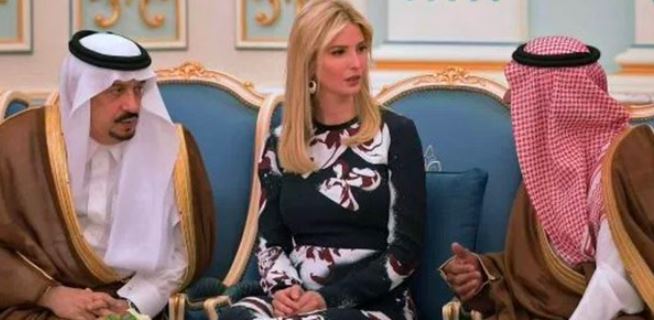 Billboards featuring Trump's face and trumpets playing as jets flew overhead streaming red, white and blue was truly a warm welcome! We should all remember the damage that the Democratic administration under Obama created with U.S.-Saudi ties when the nuclear agreement with Iran was made in 2015, an agreement vehemently opposed by Riyadh. President Trump's visit to Riyadh as his first stop is a strong testament to his determination to clean up the mess left behind by President Obama's administration.
It appears that President Trump is well on the way to mending U.S.-Saudi Ties. Just hours after the warm welcome mentioned previously, President Trump actually had his official welcome ceremony. At the royal offices a herd of horsemen carried Saudi and American flags. President Donald Trump was awarded the Collar of Abdul-Aziz Al Saud Medal, considered the kingdom's highest honor!!
Liberal media columnist and reporters who try to paint President Trump as being discriminatory against Muslims should take a close look at the respect and acceptance that he received! Also, keep in mind that our President is moving forward with protecting the interest of the American people while our elected officials and their left-wing media mouth pieces are back home plotting and scheming against his agendas.
It remains to be seen if the Democratic administration will now try to undermine President Trump's efforts with yet another negative spin. A special congratulations from Diamond and Silk goes out to President Donald J. Trump and First Lady Melania Trump for your successful trip to Saudi Arabia, and the acceptance of the award that demonstrates their highest honor.
JOIN THE CONVERSATION.
POST YOUR COMMENTS BELOW.
LIKE AND SHARE THIS PAGE